Key facts about obesity and weight loss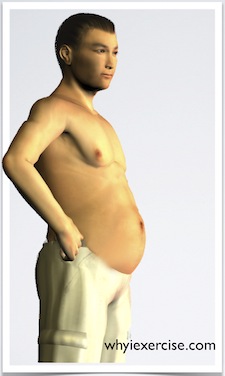 Make sense of the mixed messages in advertising and media.
The facts about obesity seem to contradict our current focus and investment in health, wellness and weight loss.  Despite advances in health-related products and services over the past 20 years, current data show that 35% of US adults are obese and another 34% are overweight.  The highest obesity rate is in the Southern states, where the diet is known to be higher in calories, sugar and unhealthy types of fat. Interestingly, the southern states also have the highest percentage of inactive adults. See this CDC map.
Obesity is a serious problem with life threatening effects.
Research on obesity shows a direct relationship between excess weight and risk of serious chronic disease, such as diabetes and heart disease. In fact, many studies show that obese people have at least a 50% greater risk of premature death from any cause than their normal weight peers.
Metabolic syndrome X helps to identify at risk persons before serious medical problems set in. A person diagnosed with metabolic syndrome has a collection of warning signs such as high blood pressure and high blood sugar, but not heart disease or diabetes. Improvements in exercise and diet quality are essential for the person with this condition.
Even children face significant health risks.
Childhood obesity facts show that 17% of US children and adolescents are obese, and high blood pressure, for example, is much more common in obese children than in normal weight kids. How do you know whether your child is obese? Body mass index is the standard measurement for obesity in young children, but in teens, a simple waist measurement is the most important obesity test. 


Facts about obesity make it clear that many of us need to commit to a weight loss program. But what is the best approach?
Achieve weight loss through a long-proven method.
A negative caloric balance (burning more calories than you take in) is the key to losing weight. Dieting with minimal exercise can work, but you'll get many more health benefits combining dieting with exercises for losing weight. Moderate cardio exercise is a safe, effective starting point for beginners, and high intensity interval training can accelerate your results. 
To achieve a negative caloric balance, it's very helpful to be able to compare calories burned during exercise This way you can spice up your weight loss program with all kinds of different physical activities.
Support your health with nutrient-dense foods as you lose weight.
While there are no specific foods proven to cause weight loss, studies have shown that a nutrient-dense diet significantly lowers the risk for serious chronic disease. You can improve your diet significantly with 11 simple steps in this  article on nutrition.
Facts about obesity point to lifestyle change as the best way to reverse the growing problem we have with excessive weight. Once you know what is proven to work, you can make wise choices for your weight loss plan.
Your first paragraph ...