Jan 04, 2016
Exercise with kids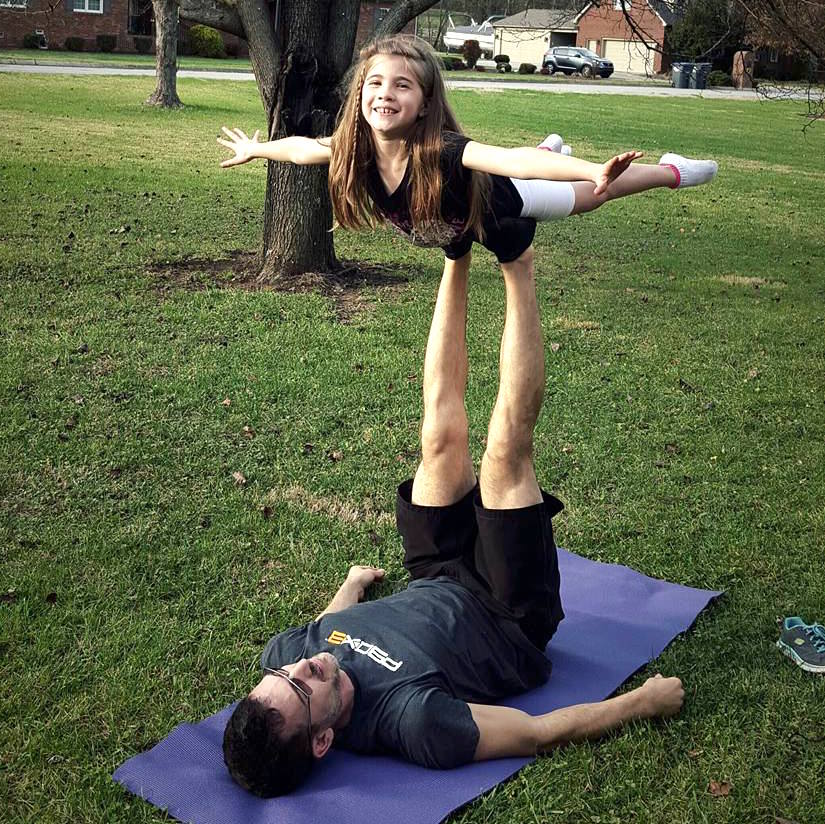 I was far from my usual exercise routine as I visited my family over the holidays. But I had no problem keeping myself moving with my niece and 4 nephews, ages 3-15. We played basketball and football, ping pong, wrestled inside and outside of the house, ran / walked with the dog, and went hiking. We were doing handstands, cartwheels and even some acroyoga. And when rain made the yard wet and a little muddy, that didn't stop us. We took our shoes off for tag.
By the end of the week we reached the point where they'd wake me up in the morning just to chase them around the house (which seemed to be the 3 year old's favorite). Video games and movies were in the mix too, but not without enough movement for everyone, myself included. I didn't track it, but I'm sure we were getting well over 45 minutes of exercise per day, and everyone had a great time.
If you have kids around, exercise is fun. You can get it done! For your reference, these articles compare calories burned and give you more exercise ideas for your family.
Calories burned during exercise
Cardiovascular exercises
Metabolic equivalent