Oct 07, 2013
Recent links and mentions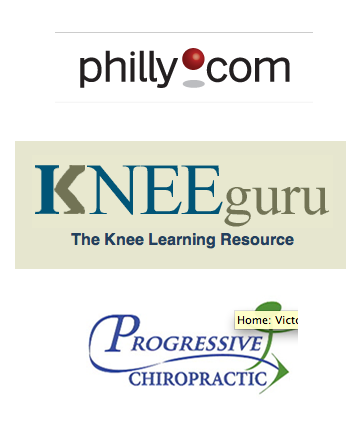 Every so often I check the links to whyiexercise.com so I can learn more about my readers. I wanted to share what I discovered last week from referring sites.
In her article, Ten Excellent Knee Rehab Websites, Dr. Sheila Strover, Clinical Editor of Kneeguru.co.uk referred to whyiexercise.com as a leading resource for knee exercise, even among websites dedicated to knee rehab. "…a site for anyone wanting to build up their knee strength. …it is very clear and has excellent illustrations." Dr. Strover linked to these articles for her readers: knee exercises, knee strengthening exercises
See Dr. Strover's article through the link at the end of this post. whyiexercise.com is listed at #9.
Progressive Chiropractic, a Victoria, BC clinic with cutting edge diagnostics, also uses whyiexercise.com as a reference. Dr. Mark Smith's office has linked to back strengthening exercises as a resource for their patients.
Kimberly Garrison, Daily News personal fitness columnist at philly.com, referred to whyiexercise.com in her 9/25 article on calorie counting. "…the website whyiexercise.com has calorie expenditures for lots of activities at a range of weights" See the articles on metabolic equivalent and calories burned during exercise.
It's great to see that whyiexercise.com has been a helpful resource for knee care, back care and calorie counting!